The National Association of Jewelry Appraisers is the appraisal industry's only association focused solely on gems, jewelry, and watches. Our members are highly qualified, informed, experienced, and professional. Those members who have earned a Certified Member, Certified Senior Member, or Certified Master Appraiser title have received the trade's premier education in appraisal theory and methodology. Your own education journey begins here!
THE ELITE APPRAISAL CERTIFICATION
THE INDUSTRY'S TRUSTED CREDENTIAL

LEARN FROM CERTIFIED EXPERTS
Accessing Member-Only Courses and Pricing

Member-Only Certification Courses

Member / Non-Member CE Courses
How to Access Member-Only Products and Special Pricing
In order to access certification-level courses and special member pricing, you must be logged in to this site using the same email address associated with your NAJA membership.
If this is your first time purchasing NAJA courses through the PSI Online Store and your membership status is active, you should be able to use your email address and the password NAJA123! to sign in. Don't worry, you'll be asked to create a new password the first time you sign in.
Not a NAJA member yet? Visit najaappraisers.com/join/ for information.
This process will launch a new browser tab. For the best experience, keep this tab open while you sign in to your Store account.
Step 1: Click here to launch a new tab and sign in to the PSI Online Store. Remember, if this is your first time logging in to the Store, you will use the email address associated with your NAJA membership and the password NAJA123! to sign in. You do not have to create an account, just choose the option to Sign In.

Step 2: Check your email and follow the instructions to reset your password. Once your new password is set, sign in with your updated credentials, return to this tab, and refresh your browser by pressing CTRL+R or clicking your browser's Reload button (↻).

Step 3: Switch to the Member-Only Certification Courses tab to access or purchase exclusive courses.

NAJA Certification Courses
You must be signed in to your account to access these member-only items.
Available to NAJA members only, NAJA Appraisal Certification Courses prepare you for the next step in your jewelry appraisal career.
Not a member? For information on becoming a member of the National Association of Jewelry Appraisers, visit the NAJA website at najaappraisers.com/join/.
The 40-hour Continuing Education Course from NAJA
This item is available to NAJA members and non-members. Members must sign in to access member pricing.

This course is developed for continuing education only and does not contain certification exams that lead to becoming a Certified Member or Certified Master Appraiser of the National Association of Jewelry Appraisers.
Interested in the certification exams? For information on becoming a member of the National Association of Jewelry Appraisers and NAJA certifications, visit the NAJA website at najaappraisers.com/join/.
Course Content that Matters
The NAJA course pack takes you through 18 lessons that will help you master appraising and add a world-class certification to your business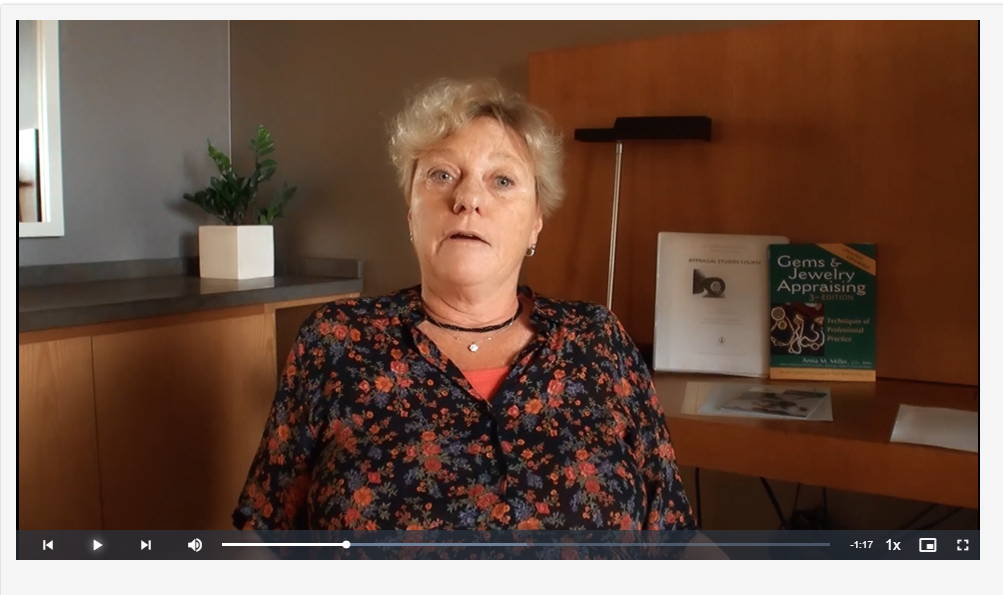 Get the scoop on your lessons by listening to details and highlights of key topics. Each video features a subject matter expert to help guide you through your studies.
Guided responses to help you absorb more
Quizzes during each course help you train and build your performance. Upon completion, you'll see where you excelled and where you may need to focus. Most course levels provide a knowledge test at the end to ensure you've mastered each topic.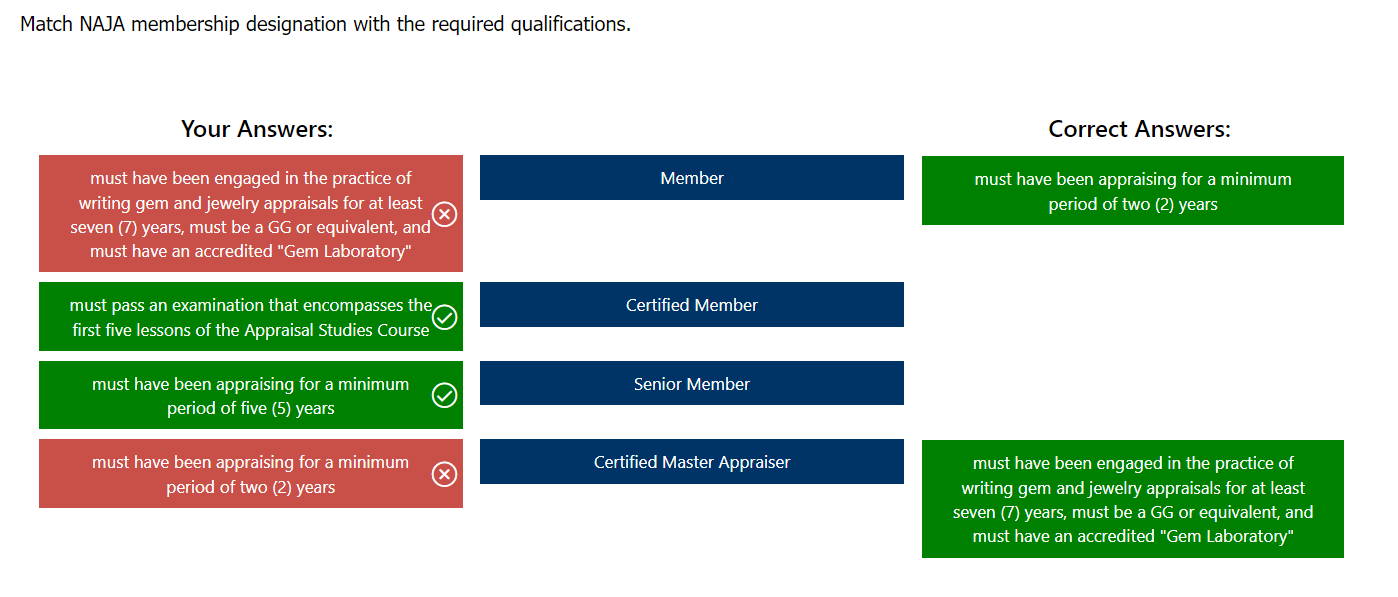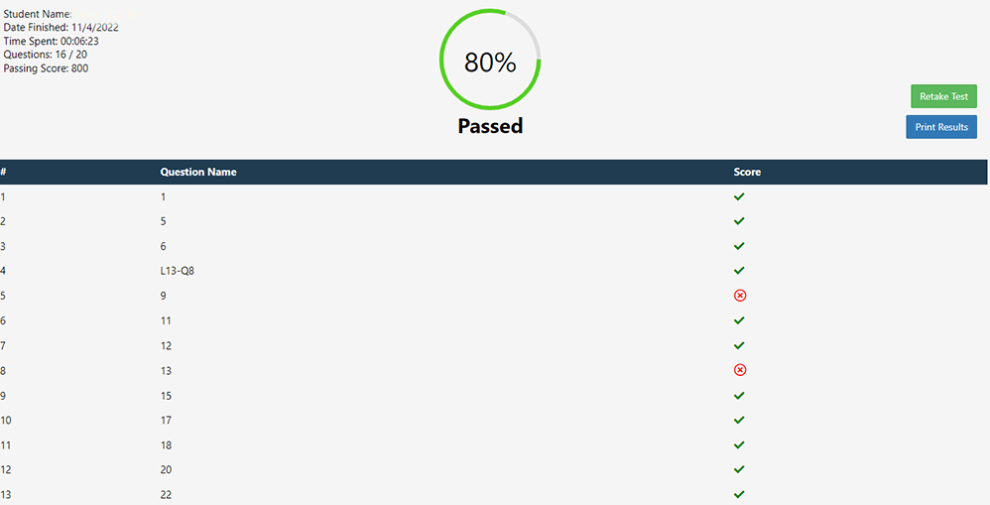 Visualize your performance



Gain perspective on your topic knowledge during and after every course test. The easy to follow multiple-choice format shows whether or not you answered correctly after making your selection. A comprehensive score report is available at the end of the test.
How Do I Access My Course?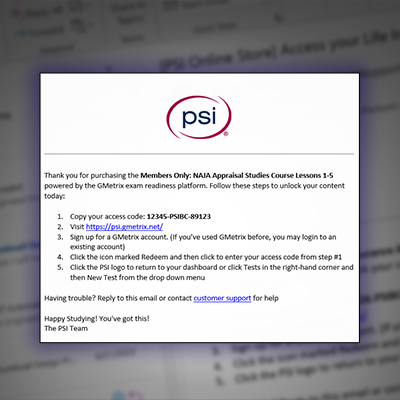 After you checkout. When you are ready, proceed to checkout to place your order. You will receive two emails:
Order Confirmation

: from the PSI Online Store containing your order number and payment confirmation.

Course Access Code

: from PSI Online Store Support, this no-reply email will contain the access code you'll need to unlock your course and a link to the GMetrix course delivery platform.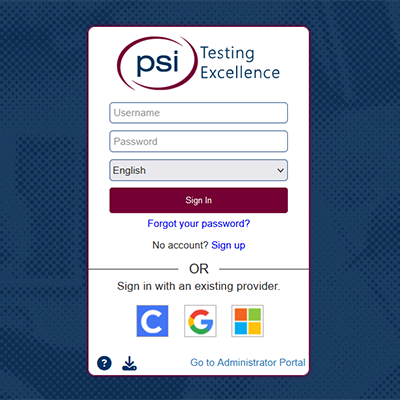 Create your GMetrix account. Once you have received your access code, use the link provided in the email to visit the test prep portal on GMetrix.
To login and access your content, you will need to create a GMetrix account seperate from your PSI Online Store account as they are not linked to one another.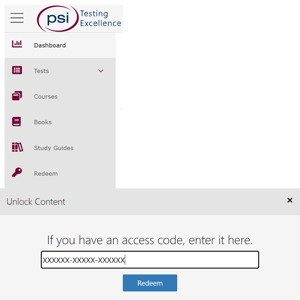 Redeem your Access Code. After you've logged in to the GMetrix platform for the first time and walked through the brief guided tour, you will redeem your Access Code by clicking the Redeem button at the bottom of the right-hand column. will open a box and allow you to copy in your access code. Please note, access codes can only be entered in once.
Trusted Reviews from Certified Members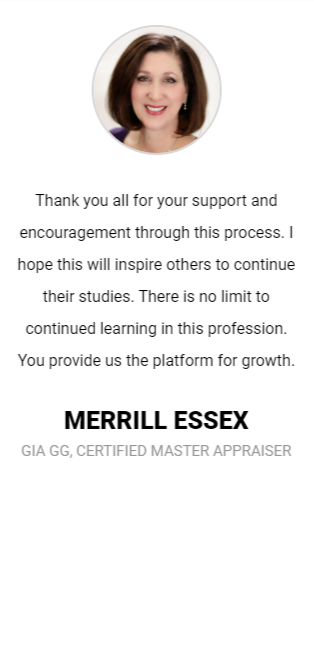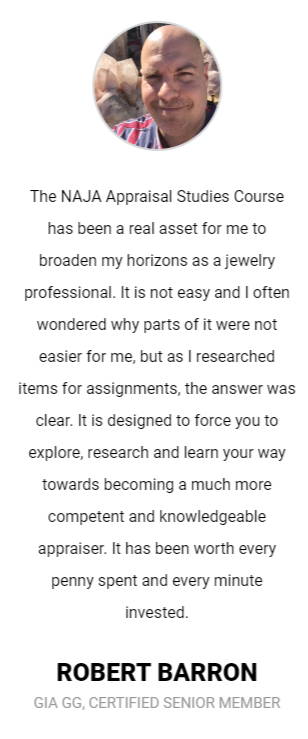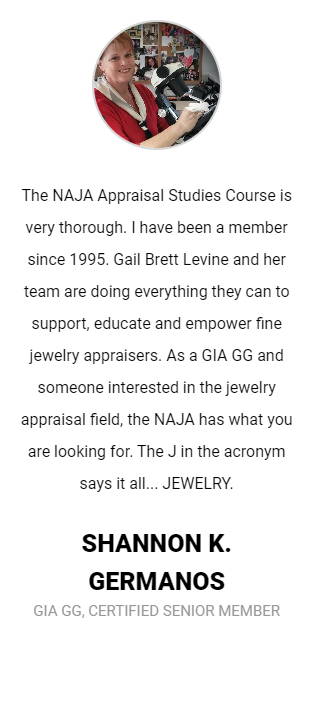 Who should I contact if I have questions about my Store account, my GMetrix account or my Access Code?
For help with your PSI Online Store account,please contact appraisaleducation@gmail.com with your full name, order number and email associated with your store account.
For help with your GMetrix account, contact support@gmetrix.com. Please note that an account must be created for the GMetrix support staff to assist you.
For questions about your access code or help accessing your course material, please contact support@gmetrix.com with your full name, order confirmation number and the email associated with your GMetrix account.