PSI Practice Tests give you the tools to turn practice into performance with powerful test prep products from America's most trusted tester.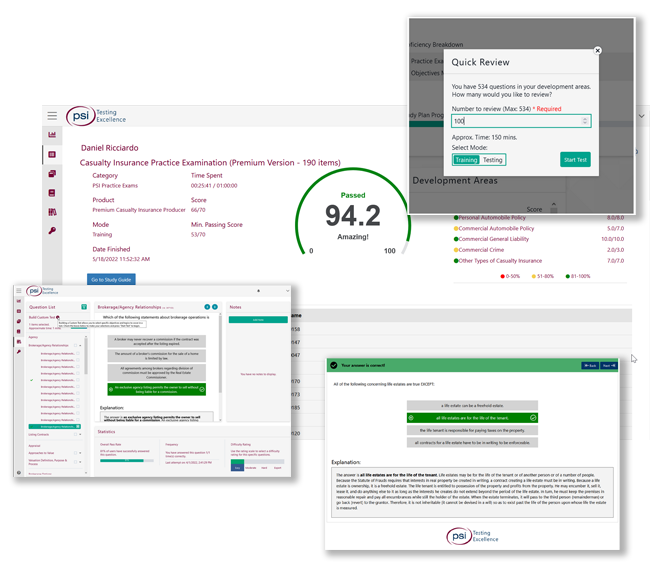 From quick assessments to premium, full-featured exam prep, PSI has the tools you need for the confidence you want on test day.

We know the test because we wrote it.

No, PSI Practice Tests won't give you the answers to memorize for test day — but they will prepare you for the questions you'll see.
All PSI Practice Tests and exam prep products are aligned to the PSI's national test objectives and based on the real-world test experience to give you the confidence to test without the stress.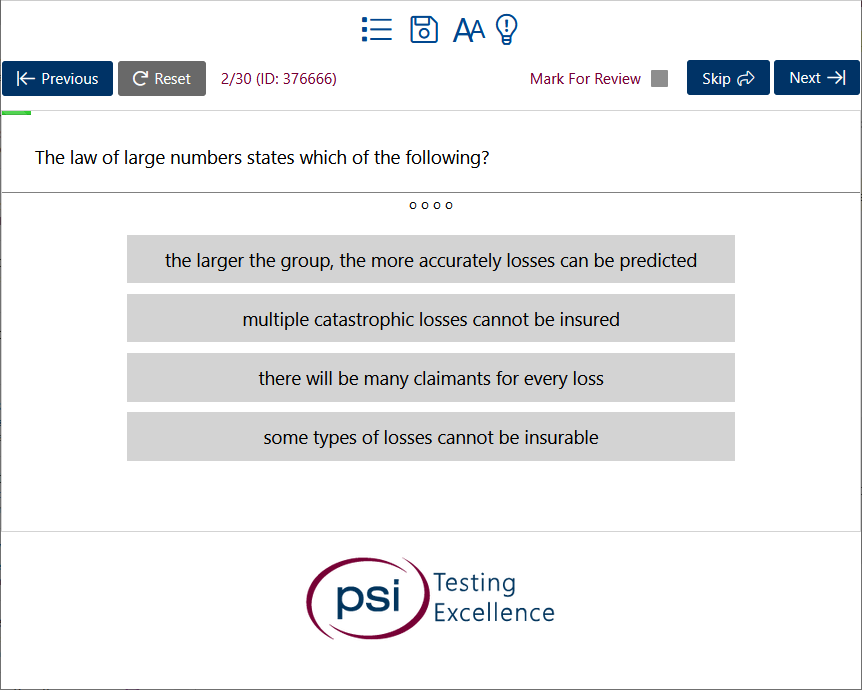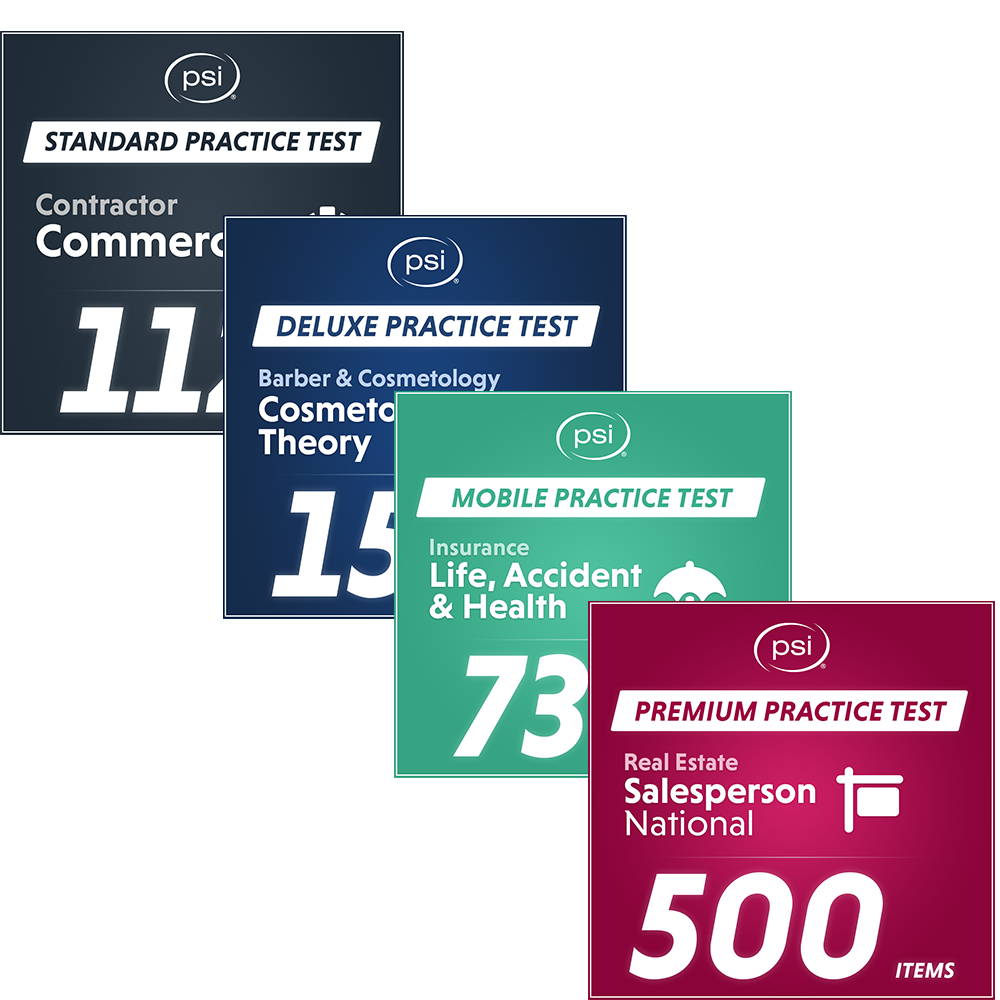 From basic practice to premium exam prep, our practice tests are built to simulate the real test experience.

Standard Practice Tests: Perfect for that last-minute confidence check, these tests align with real test objectives with limited question pools and fewer prep features than Deluxe or Premium.
Deluxe Practice Tests: All the benefits of standard practice tests, plus the added benefit of the intuitive GMetrix platform. Get access to an increased question pool and enrichment tools to help you build your test day confidence.
Premium Practice Tests: Less practice and more prep, Premium practice tests feature multiple practice modes, unlimited attempts, larger question pools, custom tests, test readiness indicators, and more.
Mobile Exam Prep: Built for study-on-the go and powered by Memorang, our mobile exam prep app boasts all the features of Premium practice tests optimized for your mobile device.
Note: Not all practice tests are available in all formats.
Premium practice, practical price.

Our test-taker favorite Premium Practice Tests are powered by GMetrix exam readiness platform — an online test prep solution complete with:

Randomized test versions

from a pool of objective-based questions

Training Mode

with reference-based question rationale and no timer

Testing Mode

with no question help and built-in timer to simulate a real test

Unlimited test attempts

and 365-day access

Comprehensive scoring report

with details on performance by objective

Quick Review and custom test creator

so you can focus on areas and questions where you need more practice

Readiness indicator

based on attempts and correctness factors
At half the cost of some competitors, PSI Premium Practice Tests give you next-level test prep at an entry-level price so you can pass fast without breaking the bank.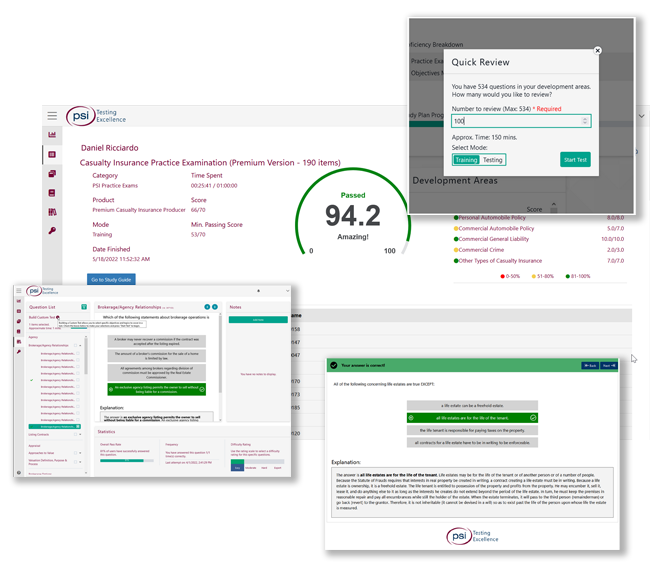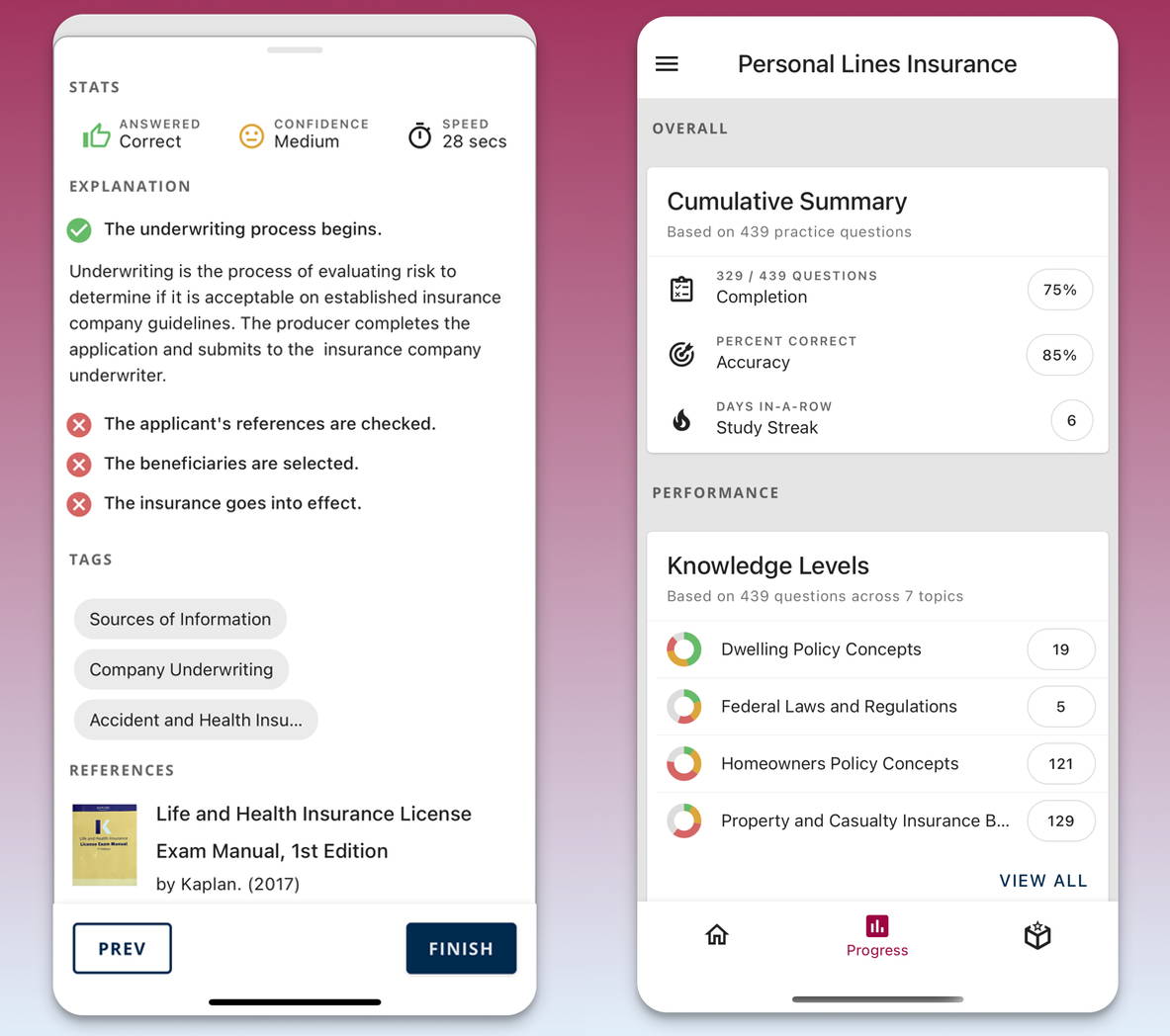 Featuring all the same functionality of PSI Premium Practice Tests, our Memorang-powered Mobile Exam Prep helps you get prepared for test day no matter where you are.
Learn anything.

App content is authored by PSI to streamline your preparation for your high-stakes test.

Comprehensive question bank

from PSI simulates the kind of questions you'll see on test day.

Get instant feedback.

Explanations, topic breakdowns, and references for every question.


Track progress

while identifying strengths and weaknesses to pinpoint where to improve next.

Perfect for studying on-the-go, our mobile test prep app is available in the Apple App Store and Google Play.


Get ready the right way with PSI Practice Tests
Find the practice test that's right for you