National Real Estate Broker Study Pack - PSI Test Prep App - 1,000+ items
This is a mobile test prep app that includes features such as:
Over 1,000 items featuring 255 never before seen items
The most up-to-date content for the National Real Estate Broker test
Detailed study progress and insights across all major topic areas
Start for free today with a complimentary mini-diagnostic and access to a free sample questions in one outline topic.
Format
Desktop and Mobile
This product covers the National portion content for the following state(s): AL, AZ, AR, CA, CO, CT, DE, DC, FL, GA, HI, IN, IA, KS, KY, LA, ME, MD, MA, MI, MN, MS, MT, NE, NV, NH, NJ, NM, NY, NC, ND, OH, OK, OR, PA, RI, SC, SD, TN, TX, VT, VI, WI, WY
Advance Your Knowledge Level While Tracking Your Progress in Detail
Follow PSI's national content outlines while pinpointing where you need to improve with the PSI Test Prep app — your best streamlined, rapid-fire digital companion to prepare for your tests on any Laptop, iPhone, Android, or tablet device.
Expert premium content includes questions that are similar to what you'll see on test day, detailed explanations for correct and incorrect answer options, content references, topic breakdowns, and more.
STUDY FEATURES
Generate custom study sessions by topic and knowledge level

Each question comes with explanations, topic breakdown, and references

Detailed study progress and insights across all major areas

Keep track your exam day with the calendar countdown
CONTENT FEATURES
1,000+

questions similar to what you'll see on test day

Learn as-you-go with detailed explanations and insights

Detailed score reports and analysis of your performance per topic

Track your progress and pinpoint where to improve
Take the Free Mini Diagnostic
Take advantage of the complimentary assessment prior to purchasing and before starting your Study Pack. This diagnostic tool is skillfully designed to assist you in gauging your current position in your studies. You'll find the mini assessment located at the top of the Study Pack.

Study What You Want, When You Want, How You Want with PSI Test Prep
Have 15 minutes free for a quick sesh? Need to review an entire topic? Want to brush up on the questions that are tripping you up? Go for it.
We put you in control of your prep with configurable custom study sessions that let you select the questions and topics you need to review most. Plus, you can download the PSI Test Prep app to your Apple or Android device or access it on your computer at app.psiexams.com for easy access anywhere you are.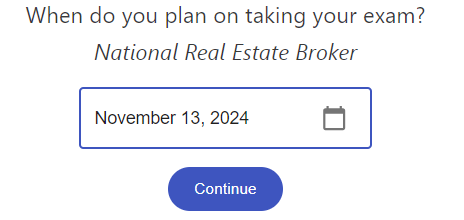 Maximize Your Time: Providing your test date enables recommendations on areas to study given how important those topics are to the test, how prepared you are based on your progress through the content, and how much time you have before test day.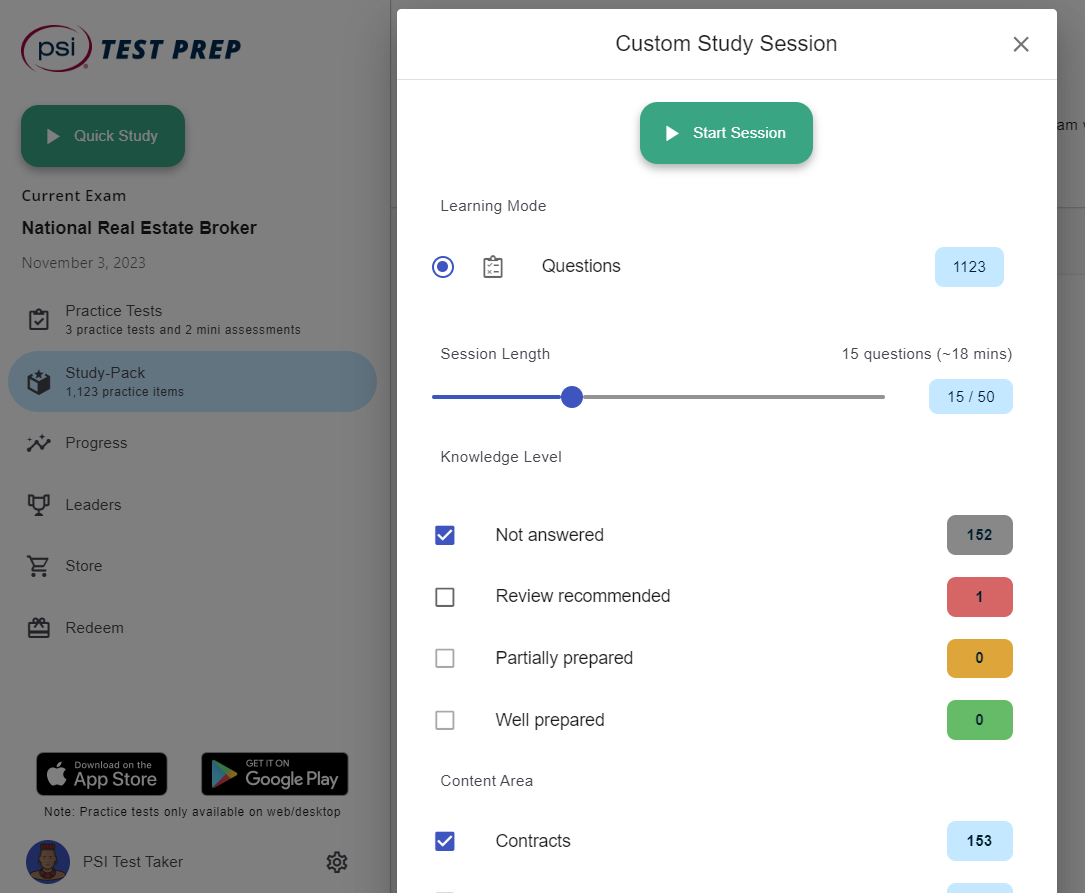 More Data to Fuel Your Readiness

When you click the red, yellow or green "confidence" button at the end of each question, your Test Prep uses that data, as well as how long you took to answer the question and whether you got the answer correct, to prepare targeted study recommedations just for you.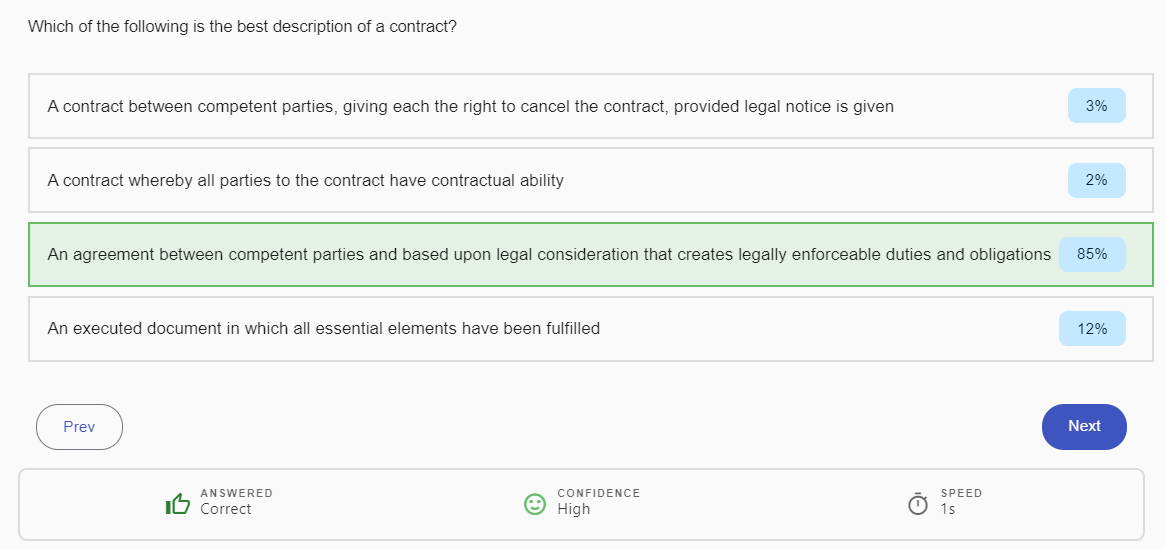 Boost Confidence with Collective Knowledge: Confidence is key to acing your exams. PSI Study Packs not only provide you with immediate feedback but also reveal the collective wisdom of test-takers. See how others fared and bolster your confidence as you realize you're on the right track.
The Most Comprehensive Answer Explanations Available in Test Prep
By using the same concepts and materials you've learned and used in class, we're able to provide comprehensive answer explanations that reinforce your recall while expanding and supporting greater knowledge retention.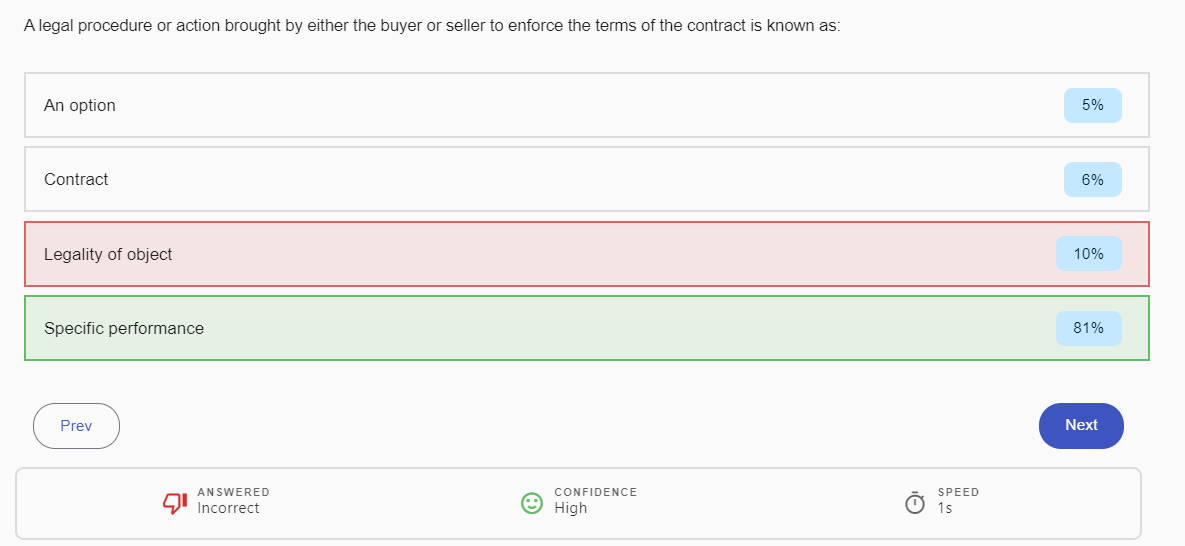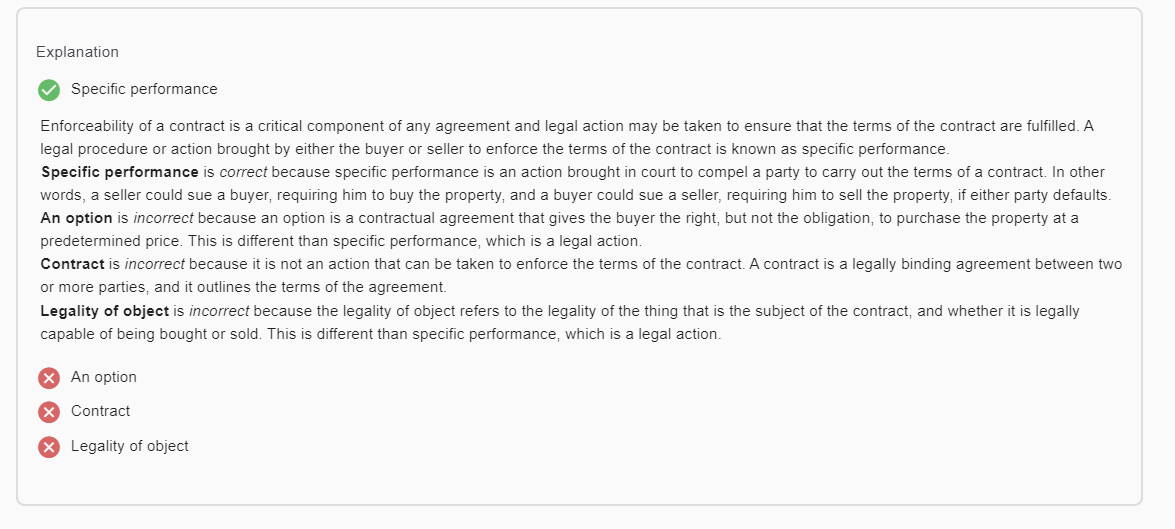 Check your skillset against other test takers like yourself and transform the task of studying into an engaging and interactive experience. Don't hesitate to embrace the fun and competitiveness that the leaderboard brings to your studies; it might just be the catalyst for unlocking your full potential!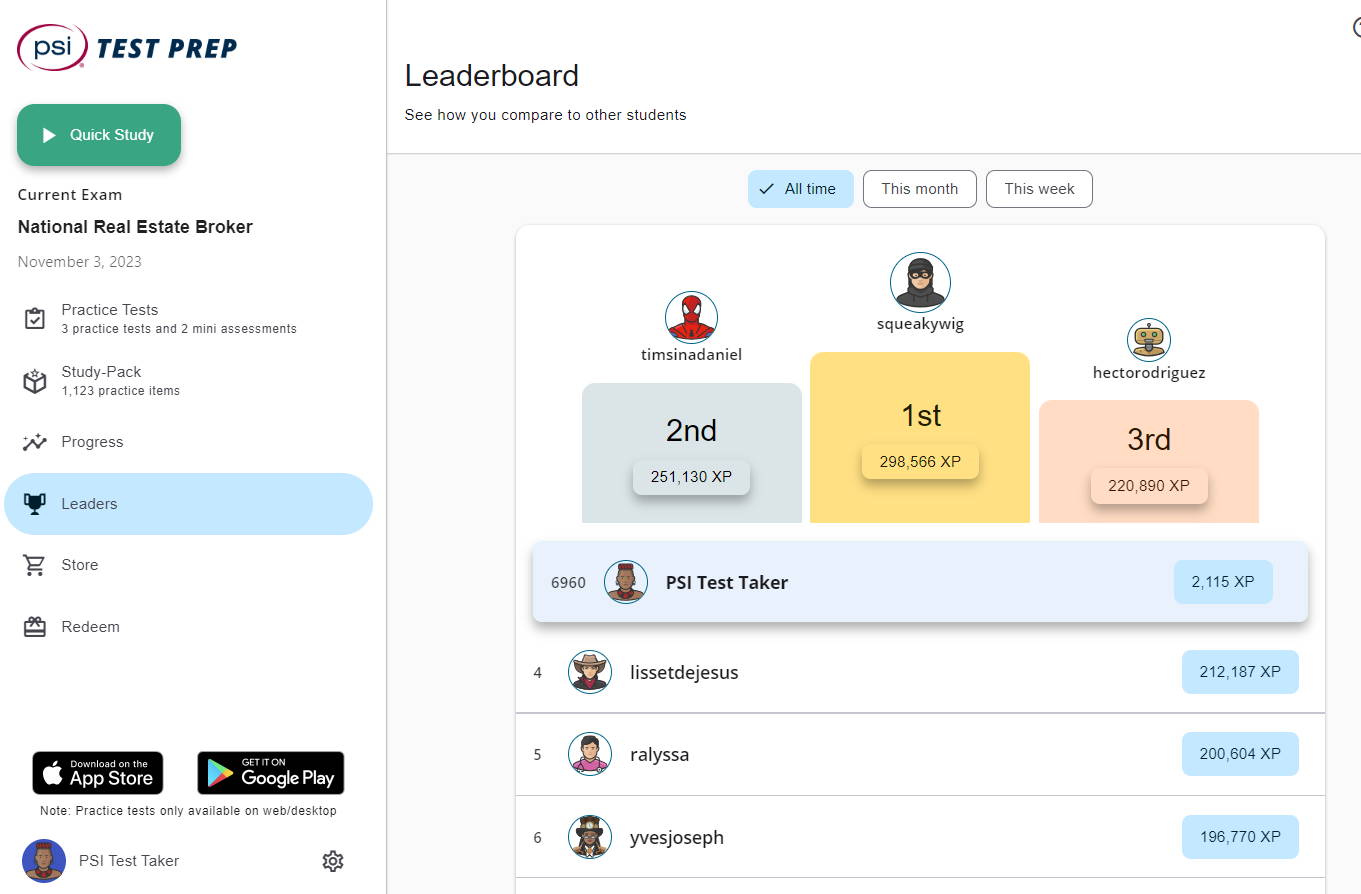 Unlock Your Potential with the Experts
As you respond to questions throughout your Study Pack, you'll receive an in-depth analysis of your selection and the correct answer. This feature is designed to help you absorb the material as opposed to memorizing the responses.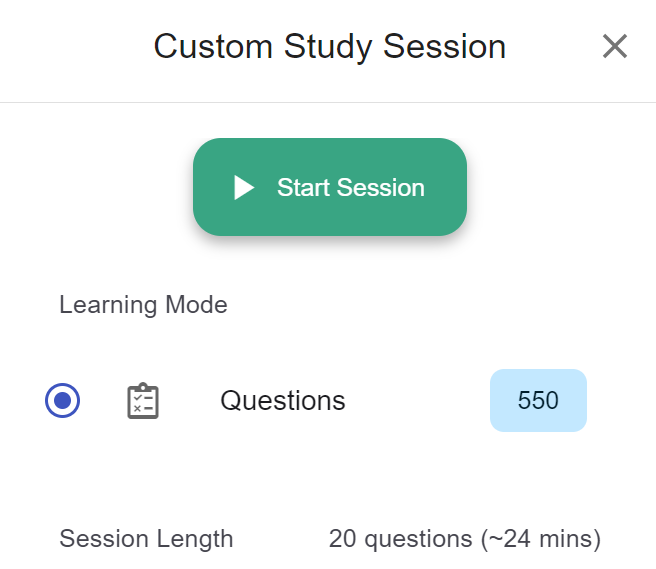 Expand Your Expertise, One Topic at a Time
Use the Custom Study Sessions to focus on areas that you need the most help with. The more you answer, the more the study pack shows where you can improve. Use the question amount and time length to cater the sessions to your needs.
Frequently Asked Questions

What happens when my subscription expires?
Each Study-Pack subscription contains restricted, premium content that requires a purchase in order to access it for a limited period of time (e.g. 90 days). When this period expires, you will lose access there is no auto-renewal. If you wish to extend your access (e.g. you moved your exam date), you can add time via additional in-app purchases.
Who do I contact for help accessing the app?
About the PSI Test Prep App

The PSI Test Prep app is powered by Memorang, an advanced AI learning platform developed by MIT engineers and physicians to make advanced learning simpler for any subject. Learn more at https://memorang.com/partners
Portion:

National

Question Bank:

1130

Format:

Desktop and Mobile

Attempts:

Unlimited

Access:

365 days

Question Help:

Enabled

Custom Tests:

Enabled

Detailed Score Reports:

Enabled

Applicable States:

AL, AZ, AR, CA, CO, CT, DE, DC, FL, GA, HI, IN, IA, KS, KY, LA, ME, MD, MA, MI, MN, MS, MT, NE, NV, NH, NJ, NM, NY, NC, ND, OH, OK, OR, PA, RI, SC, SD, TN, TX, VT, VI, WI, WY